Design Examples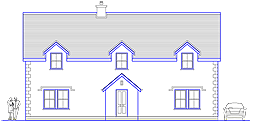 Five bedroom storey and one half dwelling with slated roof and rendered finish externally. Heritage style up and down sash windows.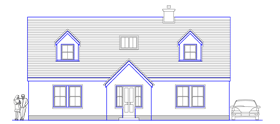 A full sized dormer house with a compact frontage measurement. The floor plan has an unusual but practical layout and provides for a boiler room and a pantry is shown opening off the kitchen.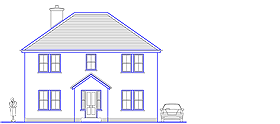 Traditional two storey farmhouse. The roof is hipped and finished with slates. We have indicated one bedroom at ground floor level.