Design Examples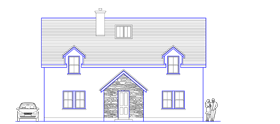 Traditional one and a half storey dwelling with projecting porch. The layout is interesting and provides a ground floor bedroom.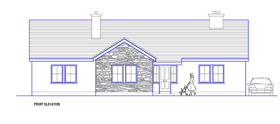 A compact bungalow with three good sized bedrooms, the master bedroom has a bathroom ensuite. The large kitchen/dining room has provision for an enclosed stove and fireplaces are located in the sitting room and the living room.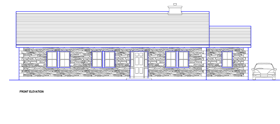 The unusual layout in this bungalow provides for two family bedrooms each with a bathroom ensuite.