Design Examples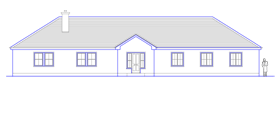 This five bedroom bungalow with a balanced traditional elevation offers full family accommodation. The roof has hipped ends and finished with slates.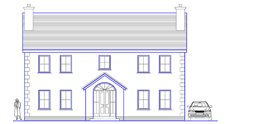 Simple form two storey dwelling with large family rooms and four bedrooms on the first floor level. The master bedroom has a bathroom ensuite and a walk-in wardrobe.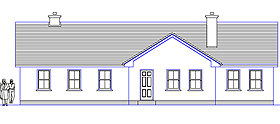 A four bedroom bungalow with modest floor area, yet offering full family accommodation.