Design Examples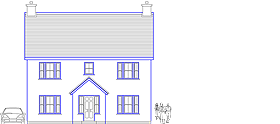 Two storey farmhouse with traditional features on the front elevation. Up and down sash windows and a simple porch are provided.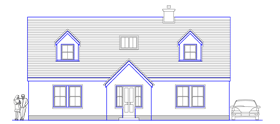 A full sized dormer house with a compact frontage measurement. The floor plan has an unusual but practical layout and provides for a boiler room and a pantry is shown opening off the kitchen.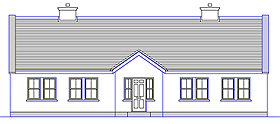 This three bedroom bungalow has an integral garage and well accessed living accommodation. The living rooms are located to the front of the house to facilitate a South aspect.