Design Examples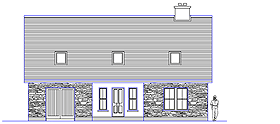 Dormer house with integral garage and family accommodation. A chimney is provided with a facility for fire or stove in kitchen and sitting room.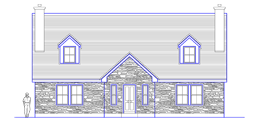 This is a favourite with Blueprint Home Plans clients. A dormer house with a traditional appearance and natural stone to the exterior. The front elevation is symmetrical and the roof is finished with slates.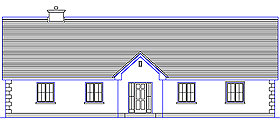 Three bedroom bungalow with draught porch and an attic space for later development.