Design Examples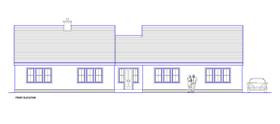 This well laid out bungalow has a self contained bedroom block and substantial living areas. The hall has a draught lobby and also access to the rear garden.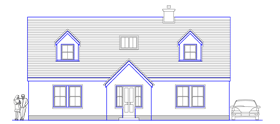 A full sized dormer house with a compact frontage measurement. The floor plan has an unusual but practical layout and provides for a boiler room and a pantry is shown opening off the kitchen.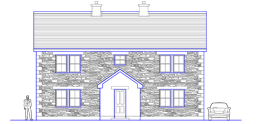 This traditional style two storey farmhouse has a modest floor area and large family accommodation. Pocket type doors connect the kitchen/dining and living rooms.