Design Examples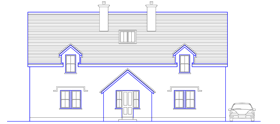 Traditional one and a half storey residence with well laid out accommodation. The ground floor plan has one bedroom ensuite and a large study.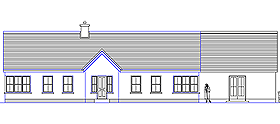 Bungalow in traditional style designed to suit a South facing site. Living areas are at the front of the house and the sleeping areas are in a self-contained block.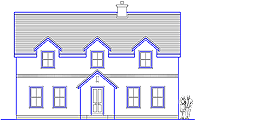 Popular storey and one half type dwelling with traditional front elevation and sash windows.