Design Examples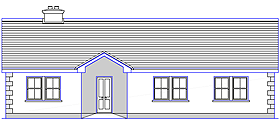 Three bedroom bungalow with traditional style elevation incorporating a draught porch. All bedrooms have fitted wardrobes.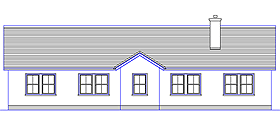 Conventional bungalow with gable end roof, slated. Heritage windows with vertical emphasis. Rendered finish externally. Provision for fireplaces in two rooms. Built-in wardrobes in two bedrooms.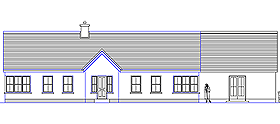 Bungalow in traditional style designed to suit a South facing site. Living areas are at the front of the house and the sleeping areas are in a self-contained block.