Design Examples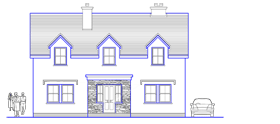 Attractive home with straightforward simple design features. The roof is slated and the exterior has a rendered finish, with the draught porch finished with natural stone.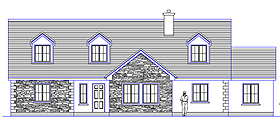 Dormer house with family accommodation and natural stone facing at the front elevation. Two bedrooms at ground floor level, two bedrooms and study on the first floor.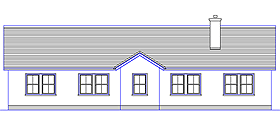 Conventional bungalow with gable end roof, slated. Heritage windows with vertical emphasis. Rendered finish externally. Provision for fireplaces in two rooms. Built-in wardrobes in two bedrooms.