Traditional Irish House
We are showing an example of a vernacular linear house or cottage and a traditional two storey farm house which is related to the classical style.
The linear house was rectangular in plan and never more than one room deep. Roofs were gabled, hipped and half-hipped. Traditionally, roofs were thatched and later replaced with corrugated iron or slates. Various layouts ranged from a one room cottage, but the kitchen or living room was centrally located with an open hearth and a chimney on the ridge.
The walls were usually constructed with stone and lime-rendered inside and out. When stone was not available the walls were constructed with mud. The example cottage we describe would have the store as a later addition.

---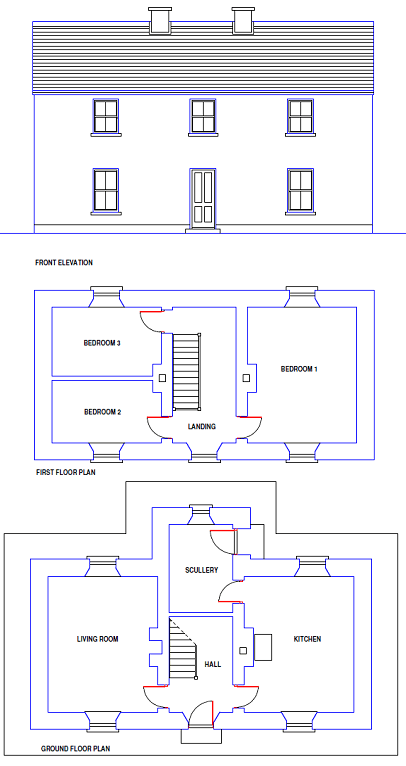 The two storey house in its simple form had a central hall containing the stairs, off which the kitchen and living room opened. Windows were simple up and down sash windows and the roofs were simple pitched construction covered with slate.
---
Planning Authorities recommend that we take into account these elements and design principles when designing new homes to be constructed in a rural setting.