House Plans
Browse plans below.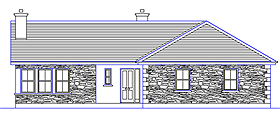 Attractive bungalow with modest floor area and a well laid out interior. The sleeping areas are located in a self-contained block.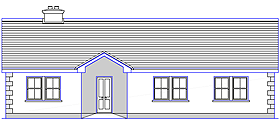 Three bedroom bungalow with traditional style elevation incorporating a draught porch. All bedrooms have fitted wardrobes.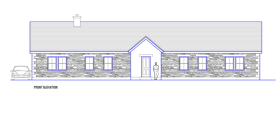 This narrow form bungalow has a natural stone front and a simple projecting porch. The roof is finished with slates.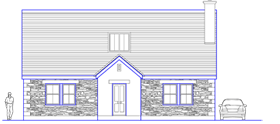 A compact dormer home with a modest floor area and full family accommodation. Bedroom 2 on the ground floor may be used as a study.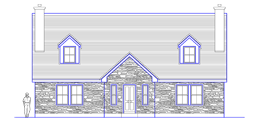 This is a favourite with Blueprint Home Plans clients. A dormer house with a traditional appearance and natural stone to the exterior. The front elevation is symmetrical and the roof is finished with slates.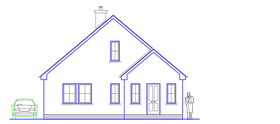 Compact dormer design with well laid out interior, designed to suit a narrow site. A draught porch leads into a large hall with a stairs and coats press.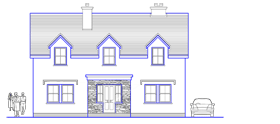 Attractive home with straightforward simple design features. The roof is slated and the exterior has a rendered finish, with the draught porch finished with natural stone.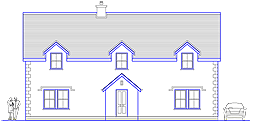 Five bedroom storey and one half dwelling with slated roof and rendered finish externally. Heritage style up and down sash windows.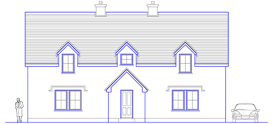 Substantial one and a half storey family home with a traditional front elevation. The exterior is rendered and the roof is finished with slates.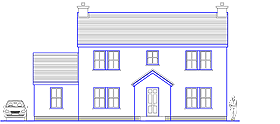 Country style two storey dwelling with single storey wing. Large family living areas and four bedrooms.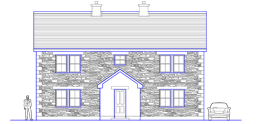 This traditional style two storey farmhouse has a modest floor area and large family accommodation. Pocket type doors connect the kitchen/dining and living rooms.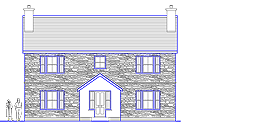 Traditional farm house with well laid out accommodation on the ground floor, four bedrooms with built-in wardrobes and two bathrooms on the upper floor. Natural stone exterior with slated roof.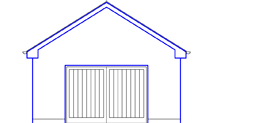 Large domestic garage with workshop space. Boiler room to suite oil fired or woodchip boiler. Storage room for gardening implements.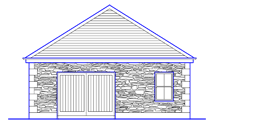 Attractive hipped roof building, large vehicle space and workbench. The front elevation is finished with natural stone. Boiler room and storage area to the side, including pedestrian entrance.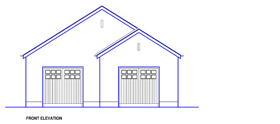 Barn type building with heritage style doors and front elevation. The garage will accommodate two vehicles. Two full size stables are included and a good sized tack room.