House Plans
Browse plans below.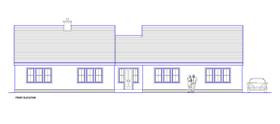 This well laid out bungalow has a self contained bedroom block and substantial living areas. The hall has a draught lobby and also access to the rear garden.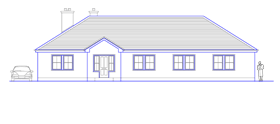 This well proportioned family bungalow has five bedrooms, three with built-in wardrobes. The living rooms are well laid out and the dining room has a featured glazed corner window.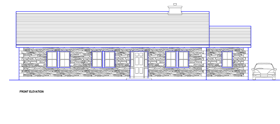 The unusual layout in this bungalow provides for two family bedrooms each with a bathroom ensuite.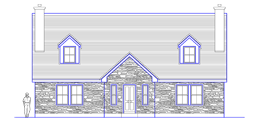 This is a favourite with Blueprint Home Plans clients. A dormer house with a traditional appearance and natural stone to the exterior. The front elevation is symmetrical and the roof is finished with slates.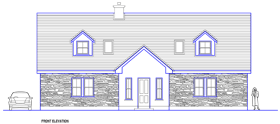 Traditional style family house with natural stone to the front elevation and a projecting porch. The layout is attractive and has some unusual details. Both ground floor bedrooms have a bathroom ensuite and walk-in wardrobe.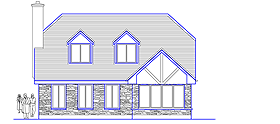 A Dormer house with attractive features on the front elevation and an unusual floor plan. The main entrance is located at the side of the house.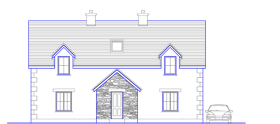 This narrow form one and a half storey house has a traditional elevation with projecting porch and traditional vertical emphasis windows.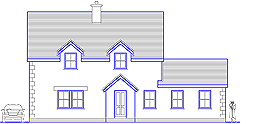 Compact storey and one half dwelling with three bedrooms on the upper floor. Well laid out living accommodation and large kitchen/dining room.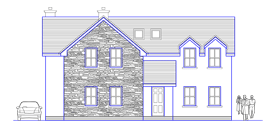 One and a half storey dwelling with traditional elevation and natural stone features. The roof profile is off-set and in a farmhouse style.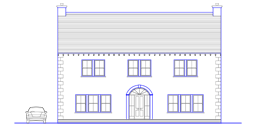 This farmhouse style two storey dwelling has a traditional elevation with rendered plaster and a slated roof. Windows have vertical emphasis.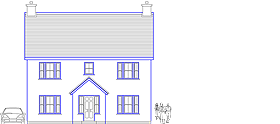 Two storey farmhouse with traditional features on the front elevation. Up and down sash windows and a simple porch are provided.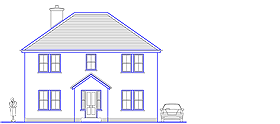 Traditional two storey farmhouse. The roof is hipped and finished with slates. We have indicated one bedroom at ground floor level.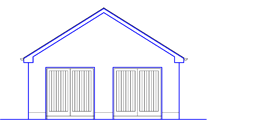 Two vehicle garage with space for workbench and good circulation space. Large storage room adequate for boiler and fuel storage. Individual vehicle doors.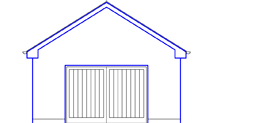 Large domestic garage with workshop space. Boiler room to suite oil fired or woodchip boiler. Storage room for gardening implements.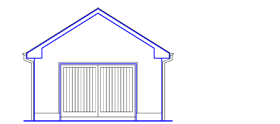 Domestic garage with "A" roof and traditional timber doors to the front elevation.